AP Profile of Gov. Haley Barbour Quotes Prof. John Dittmer
February 3, 2011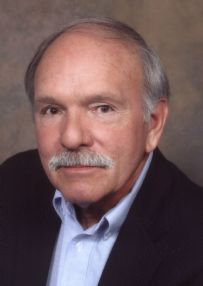 February 3, 2011, Greencastle, Ind. — "Historian John Dittmer, whose 1994 book Local People chronicles Mississippi's civil rights struggles, told the AP that the Citizens Council was 'really a vicious organization' that helped enforce segregation by publishing lists of black people who sought to integrate schools and by pressuring whites to maintain the status quo." Dittmer, professor emeritus of history at DePauw University, is quoted in an Associated Press article that examines the record of Mississippi governor and possible presidential contender Haley Barbour, who called the Citizens Council "an organization of town leaders" in a recent interview.
"Mississippi at that time was a police state, and the Citizens Council was the major cop," Dr. Dittmer tells AP.
The piece begins by noting that "Barbour's folksy style, savvy leadership in the aftermath of Hurricane Katrina and success as a GOP strategist have made the two-term Mississippi governor a serious contender early in the wide-open contest for the Republican presidential nomination. Yet the
63-year-old has shown a penchant for airbrushing his state's segregationist past, a period he's inclined to describe as more like Mayberry than Mississippi Burning."
Read the complete article here.
John Dittmer received the Bancroft Prize, generally considered the most prestigious award in the field of American history writing, for Local People: The Struggle for Civil Rights in Mississippi. He also authored The Good Doctors: The Medical Committee for Human Rights and the Struggle for Social Justice in Health Care.

The professor delivered the principal address to DePauw's Class of 2009 at the University's 170th commencement and received an honorary doctoral degree. A summary of his remarks and an MP3 file of the complete speech can be accessed in this report.
Source: Associated Press
Back