Steve Langerud on Determining if You're in the Wrong Job
February 14, 2011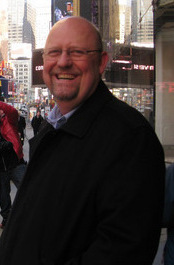 February 14, 2011, Greencastle, Ind. — An article asks, "what do you do when you feel like you're at the wrong job? ... Steve Langerud, workplace consultant and director of professional opportunities at DePauw University, advises unhappy employees to identify where the problem lies."
In the CareerBuilder article, Langerud advises, "Be clear about what you hate and why. Is it a person, place, thing or idea? Being vague about 'hating your job' does not help you either change your current situation or find a better one." And he says you should ask a trusted co-worker if your impressions are out of line. "Are you the only one who feels this way about the workplace?," he asks.
Anthony Balderrama writes, "If no one else shared your frustrations or disappointment, Langerud thinks you should consider the possibility that you're not in the appropriate environment and leaving is the right solution."
"It is amazing how many people stay in bad situations,"Langerud notes.
You'll find the complete text -- "2 weeks at this job and I hate it -- should I quit?" at CNN.com.
Steve Langerud has helped more than 15,000 people with workplace issues and is regularly quoted in articles on the job market and career development. Last week he was cited in a CNBC.com report on employees and sick days. Other recent pieces have included a Christian Science Monitor look at a new jobs website and an article in the Philadelphia Daily News .
Visit DePauw's Office of Civic, Global and Professional Opportunities here.
Back