Columnist Details Submarine Experience of Lindsay Winslow Brown '06
February 13, 2011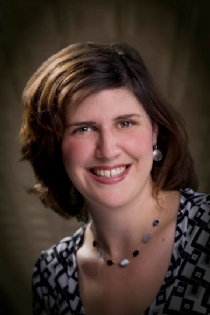 February 13, 2011, Greencastle, Ind. — "In the movie The Hunt for Red October, the control room looks colorful, almost spacious, certainly not the hot, smelly, grimy place depicted in World War II submarine movies," begins Frank Gray's column in the Fort Wayne Journal Gazette. It notes that Lindsay Winslow Brown, a 2006 graduate of DePauw University, "was invited to take a ride on a Los Angeles-class fast attack submarine, the type depicted in the Tom Clancy movie, and she can tell you, spacious and submarine are contradictory terms."
Now a communication specialist at Trine University, "Brown was given the submarine tour and ride so she could talk to students about something called the Nuclear Propulsion Officer Candidate Program, which recruits top engineering students to become officers on nuclear submarines ... What's it really like on a nuclear submarine, a boat that 99.99 percent of us will never see? Brown's description reveals that submarines are more sophisticated than ever, but they're as cramped as ever."
Access the piece at the newspaper's website.
Back