Shoe Deals of ESPN Reporters an "Ethical Minefield," Prof. Bob Steele '69 Tells NY Times
February 15, 2011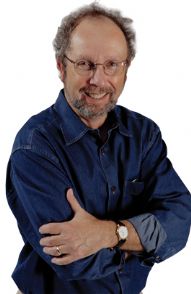 February 15, 2011, Greencastle, Ind. — "Nike's tie to the GameDay announcers creates potential conflicts of interest, said Bob Steele, the director of the Prindle Institute for Ethics and a journalism professor at DePauw University," reports today's New York Times. Dr. Steele, a 1969 graduate of DePauw, is quoted in a story which points out that several ESPN on-air personalities -- including Chris Fowler, Erin Andrews and Lee Corso -- have had contracts with major shoe companies, creating potential conflicts of interest.
"It's not just what's said or written but what stories are covered and the frame for the story," Steele tells the Times. "It's the questions that are asked and not asked in an interview, and who gets interviewed."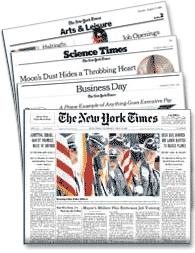 Steele, Phyllis W. Nicholas Director of DePauw's Janet Prindle Institute for Ethics and the University's Distinguished Visiting Professor of Journalism Ethics, adds, "You do have to wonder why a sports journalist, or any journalist, would wander in this kind of ethical minefield without recognizing the consequences."
Access the full story at the newspaper's website.
One of America's leading experts in journalism ethics, Robert M. Steele has been called a "journalism treasure" by Steve Buttry of the American Press Institute. Steele was recently named a Fellow of the Society of Professional Journalists, the highest honor SPJ bestows upon a journalist for extraordinary contributions to the profession.
Learn more in this previous article.
Source: New York Times
Back