State of the Union Not 'Must-See TV,' According to Prof. Jeff McCall '76
January 25, 2011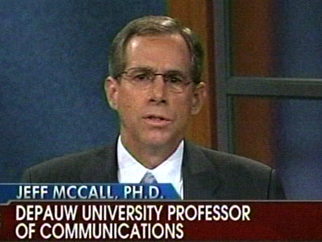 January 25, 2011, Greencastle, Ind. — "Very few college kids tune in to see prime time presidential addresses, regardless of who is in the White House," according to Jeffrey M. McCall, professor of communication at DePauw University. In a Christian Science Monitor preview of the annual State of the Union address, Dr. McCall says because it is heavily covered the speech reaches an audience that is wider than those who are drawn to politics, "but not that much."
McCall states, "The State of the Union address benefits from being on all four major broadcast channels, plus the cable news outlets, etc. Thus, a lot of people stumble into watching as they just turn on the television while settling into their comfy chair for the evening."
Read Gloria Goodale's story -- "State of the Union address: Do Americans even watch it?" -- at the Monitor's website.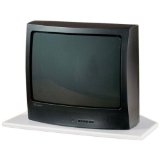 A 1976 graduate of DePauw, Jeff McCall is author of Viewer Discretion Advised: Taking Control of Mass Media Influences. Frequently called upon by major media outlets to discuss media matters, McCall has been cited in articles published by more than 100 newspapers. Earlier this month he examined comments made by Katie Couric, contributed to an Arizona Republic analysis of the impact of the ABC News program Nightline, and was also quoted in a story in the UK's Guardian on the imminent end of Oprah Winfrey's daily television program. He has appeared nine times on Fox News Channel's O'Reilly Factor.
Source: Christian Science Monitor
Back