'Career Coach': Best Cover Letters Describe How You Would Impact a Company
February 21, 2011
February 21, 2011, Greencastle, Ind. — "When you begin writing your cover letter, you probably want to beg for the job," notes a Career Builder article which appears in several newspapers. "That's not the best way to get a hiring manager's attention. Neither is a generic cover letter of clichés and empty phrases, says Steve Langerud, director of professional opportunities at DePauw University."
Most hiring managers spend less than a minute perusing the average job application, reports Anthony Balderrama. "According to Langerud, you have three objectives to consider. Two of these are easy to address: why you're writing and thanking them for considering you. You can cover both objectives with a few sentences, but Langerud explains that the real obstacle is explaining what you can do for the company."
"It is obvious that the job will be good for you. Money, title, prestige … they don't care. What will you do for them?" Langerud asks. "Be prepared to be in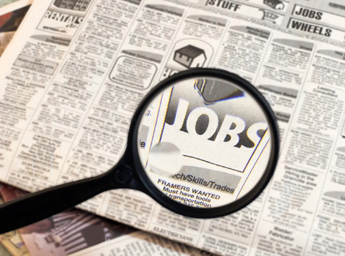 the head of your prospective employer. What problem do they have that you can solve? What skill do you bring that adds value to their team? What experience do you bring to the table that will set them apart from their competitors? Answer this in your cover letter and the job will follow."
Access the story -- "Use cover letter to set yourself apart" -- at the website of New York's Poughkeepsie Journal.
Steve Langerud has helped more than 15,000 people with workplace issues and is regularly quoted in articles on the job market and career development. Last week he shared resume advice with the Chicago Tribune and also offered thoughts on when to consider changing jobs in a story posted at CNN.com.
Langerud is available to help current students and DePauw alumni plot their career paths. Visit DePauw's Office of Civic, Global and Professional Opportunities here.
Back