#10 DePauw Women Advance to Ninth SCAC Semifinal in as Many Years
February 25, 2011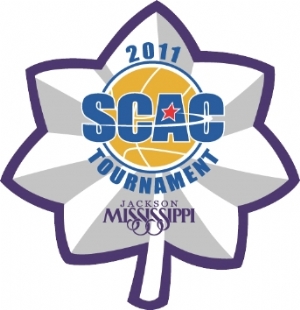 February 25, 2011, Jackson, Miss. — The 10th-ranked DePauw women's basketball team advanced to the Southern Collegiate Athletic Conference Tournament semifinals for the ninth time in as many years following a 67-42 win over Colorado College in Millsaps College's Hangar Dome.
The Tigers improved to 23-3 with their ninth straight win, while Colorado College finished its season at 11-15. DePauw faces Trinity in tomorrow's 3 p.m. CST semifinal game. Trinity defeated Rhodes by an 85-51 score in tonight's final quarterfinal game.
DePauw led 19-16 before Katie Aldrich scored the next five points and Ali Ross added a layup to push the lead to 26-16 with 2:45 left in the half. The Tigers went to the break with a 32-19 advantage.
That lead quickly reached 20 as DePauw scored the first seven points of the second half in the opening two minutes. The Tigers led by as many as 31 points later in the contest.
Katie Mathews paced DePauw with 20 points, while Aldrich added a double-double of 17 points and 13 rebounds.
Alyssa Aldaz was the lone double-digit scorer for Colorado College with 10 points.
DePauw shot 43.3 percent from the floor to Colorado College's 33.3 and the Tigers held a 45-28 advantage on the boards.
Follow DePauw Athletics on Twitter | Become a Fan of DePauw Athletics on Facebook
Back