#10 DePauw Advances to Eighth SCAC Title Game in Nine Years
February 26, 2011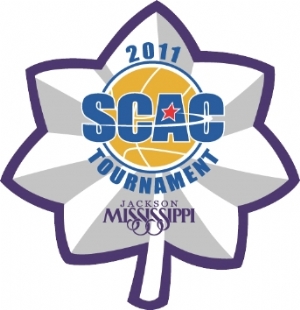 February 26, 2011, Jackson, Miss. — With its 73-53 semifinal win over Trinity, DePauw's 10th-ranked women advanced to its eighth Southern Collegiate Athletic Conference Basketball Tournament title game in the nine-year history of the event.
The Tigers improved to 24-3 with their 10th straight win, while Trinity finished its season at 14-13. DePauw faces Hendrix in tomorrow's Noon CST title game. The Warriors topped Southwestern, 77-67, in the day's other semifinal contest.
Trinity jumped out to an 11-2 lead and still held a 23-14 advantage after Jana Tucker's free throw with 9:26 left in the first half.
Kate Walker responded with a three which ignited a 12-0 DePauw run and gave the Tigers a 26-23 lead. DePauw led at the break, 34-30.
The Tigers scored the first five points of the second half to push the lead to 39-30. DePauw's lead was 49-39 with just under 12 minutes left before Ali Ross hit a jumper which started a 14-0 stretch and extended the Tigers' lead to 24 points.
Walker led DePauw with a career-high 19 and added a career-best nine rebound, while Katie Aldrich followed with her second double-double of the tournament with 13 points and a game-high 11 rebounds. Gasaway added 11 points with Katie Mathews and Brooke Osborne leading with four assists each.
Danielle Hubenak led Trinity with 18 points with Libby Kruse grabbing eight rebounds.
DePauw shot 46.7 percent from the field to Trinity's 33.3. The Tigers hit 51.7 percent in the second half to Trinity's 20.0 percent. DePauw also held a 43-33 edge on the boards.
Follow DePauw Athletics on Twitter | Become a Fan of DePauw Athletics on Facebook
Back