DePauw Men Top Trinity; Head to Second Straight SCAC Title Contest
February 26, 2011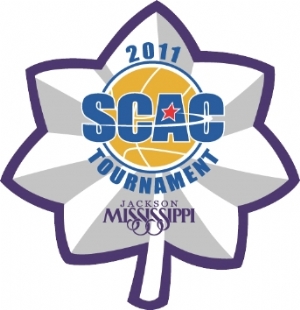 February 26, 2011, Jackson, Miss. — Ryan Sever's two free throws with 29 seconds left gave DePauw a 58-56 lead and Trinity missed on its final possession as the Tigers advanced to the Southern Collegiate Athletic Conference men's basketball tournament championship game for the second straight year.
DePauw improved to 19-8 overall, while Trinity finished its season at 16-11. The Tigers will play Centre in tomorrow's 2:30 p.m. CST title game. Centre defeated Oglethorpe in tonight's second semifinal game by a 70-57 score.
The Tigers built as much as an 11-point lead in the first half and took a 33-24 advantage to the intermission. Trinity trimmed the margin to three at 39-36, but DePauw pushed it back to as many as nine at 52-43 on Tommy Weakley's three-pointer with 5:15 left.
Sean Haseley's layup with just under two minutes remaining gave DePauw a 56-51 lead. Trinity's Ryan Beall scored on a layup and his free throw with just over a minute to play cut the DePauw lead to two. Jonathan Wilt's putback of the missed second free throw knotted the contest at 56-56.
DePauw couldn't convert on the other end, but Ryan Sever snagged the offensive board and was fouled. The senior hit both charity tosses to give the Tigers a 58-56 lead. Trinity's Luke Caldarera missed a potential game-tying field goal with inside of five seconds left and a scramble for the loose ball ensued, but the horn sounded and DePauw claimed the win.
Steve Lemasters led DePauw with 15 points on five three-pointers, while Sever added 14 and Haseley 10 along with a team-high eight rebounds. Haseley also dished out a career-best six assists in the win.
Beall paced Trinity with 14 points and 11 rebounds followed by Robert Kitzinger with 12 points and Caldarera and Wilt with 10 apiece.
DePauw shot 44.9 percent to Trinity's 42.9 percent and DePauw knocked down 11-of-33 three-pointers.
Follow DePauw Athletics on Twitter | Become a Fan of DePauw Athletics on Facebook
Back