Battle of Top Ten Teams when DePauw and Hope Square off Tonight in NCAA First Round
March 4, 2011
DEPAUW GAME NOTES | OFFICIAL SITE | WGRE BROADCAST | LIVE STATS | NCAA.COM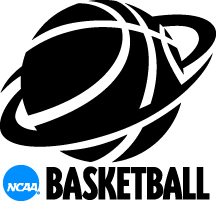 March 4, 2011, Greencastle, Ind. — DePauw (25-3), ranked eighth by D3hoops.com and ninth in the latest USA Today/ESPN Division III Coaches' Poll, opens play in the NCAA Division III Women's Basketball Championship on Friday, March 4, when it travels to Holland, Mich., to face host Hope College (26-2) in the first round.
The Flying Dutch enter the contest ranked fourth by D3hoops.com and sixth in the latest Coaches' Poll. Tipoff from the DeVos Fieldhouse is set for 7:30 p.m. All tickets are general admission (#8 adults/$4 student) and should be purchased in advance by calling (616) 395-7890.
The first game features Denison (28-0) against Washington-St. Louis (20-5) at 5:15 p.m. Denison is ranked 10th by D3hoops.com and eighth in the coaches' poll, while the Bears are 12th by D3hoops.com and 15th in the Coaches' Poll. The winners square off on Saturday at 7 p.m.
DePauw earned automatic qualification into its eighth straight NCAA tournament and 12th in the last 16 seasons by winning the Southern Collegiate Athletic Conference tournament. The Tigers defeated Hendrix by an 80-71 score in the title contest for their third win in three days.
DePauw has won 11 straight since a 68-59 loss at Trinity (Texas) on January 21. The Tigers' three losses have come by a total of 17 points. Katie Aldrich leads with 13.3 points per game followed by Katie Mathews with 12.2. Ellie Pearson is the team leader with 9.0 rebounds each contest and Mathews paces the squad with 3.7 assists.
Lauren Goff has hit a team-high 70 three-pointers and is shooting 35.2 percent from beyond the arc. Aldrich leads the team with 53.3 percent shooting from the floor. Mathews entered the week ranked second in Division III with a 2.74 assist-to-turnover ratio.
As a team, DePauw entered the week leading Division III in rebound margin, ranked second in fewest turnovers per game and assist-to-turnover ratio, sixth in scoring margin and 19th in scoring defense.
Hope, ranked 4th by D3hoops.com and 6th in the Coaches' Poll, earned an at-large berth into the Championship and is making its 13th overall appearance and sixth straight. The Flying Dutch lost to rival Calvin, 67-65, on a buzzer-beating three-pointer in the Michigan Intercollegiate Athletic Association tournament title game last Saturday.
Hope's two losses came to Calvin by one and two points, respectively. Carrie Snikkers, the 2010 Division III Player of the Year, leads the Flying Dutch with 14.2 points, 6.3 rebounds and 1.8 blocks per game. She also has hit a team-high 34 three-pointers and leads the team with 52.7 percent shooting from the floor. Miranda DeKuiper leads the way with 2.4 assists each game. Ten players have played in all 28 games and each averages at least 14.8 minutes per game.
Hope ranks third in the nation in scoring margin, fourth in scoring defense, fifth in field goal percentage defense, ninth in field goal percentage, 13th in turnover margin and 16th in scoring offense. The Flying Dutch enter the game with the longest Division III home win streak at 76 games.
Fans can follow the action from the links just above the story.
Follow DePauw Athletics on Twitter | Become a Fan of DePauw Athletics on Facebook
Back