Deborah Schrier-Rape '83 Joins Goodwin Procter LLP
April 6, 2011
April 6, 2011, Greencastle, Ind. — Deborah L. Schrier-Rape, a 1983 graduate of DePauw University, has joined Goodwin Procter LLP. A member of the firm's business law department, she is based in Goodwin's San Diego office and her practice will focus on bankruptcy, insolvency, out-of-court restructurings and creditors' rights. She joins Goodwin from her own firm in Dallas where she has practiced since 2002.

"Schrier-Rape has advised a wide variety of financial institutions, communications corporations, retailers, technology companies and other parties in corporate restructuring and litigation matters," states an announcement. "While at Andrews & Kurth and as a principal of her own firm in Dallas, her work included leading the representation of NextWave Telecom and successfully confirming NextWave and its affiliates' Chapter 11 cases, which protected NextWave's assets valued in excess of $5 billion and finalized only after the United States Supreme Court affirmed a D.C. Circuit decision preserving NextWave's right to its wireless spectrum licenses. Prior to her work at Schrier-Rape P.C., she was a partner at Andrews & Kurth in Dallas where she co-led the bankruptcy practice and led the successful argument before the Fifth Circuit Court that upheld and affirmed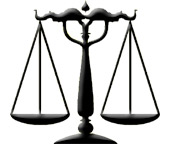 confirmation of the General Wireless (now Metro PCS) Chapter 11 plan. Her other clients at Andrews & Kurth included NextWave, Hewlett-Packard, Wells Fargo and Zale Corporation."

"Deborah's expertise and experience in financial restructuring further enhances the firm's nationally recognized bankruptcy practice, and her local presence will enable us to better serve clients across our expanding California office network," says Stephen Ferruolo, partner and San Diego office Chair.

A psychology and English (literature) major at DePauw, where she graduated magna cum laude, Schrier-Rape went on to earn her J.D. degree (with distinction) from Stanford Law School.
Read more at Yahoo! Finance.
Back