Dave Eberle '58 Named CEO of Dick's Wings and Grill
March 10, 2011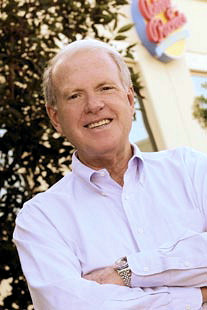 March 10, 2011, Greencastle, Ind. — J. David Eberle, a 1958 graduate of DePauw University, has been named the first chief executive officer of Dick's Wings and Grill, the Jacksonville, Florida-based casual dining restaurant chain. Eberle comes from Johnny Rockets Inc., where he was senior vice president of franchise sales and development. In his new role, he will be responsible for the day-to-day operations and support as well as growing the current franchise system, revenue and profitability.
"With its great menu and family friendly atmosphere, Dick's has the potential to grow from a local Jacksonville chain to a national one, much like our competitors have done in their early years," Dave Eberle says. "We are in a growth mode and I look forward to taking this emerging chain to new heights."
Prior to Johnny Rockets, Eberle was the director of franchise sales at Buffalo Wild Wings. He also held a number of executive positions, including director of franchise sales at Arby's, director of franchise sales at Dunkin Brands, Inc., and various leadership roles in other franchise systems.
"The addition of Dave Eberle is a huge win for us," said Mike Rosenberger, founder of Dick's Wings and Grill. "He is a proven franchise leader that brings a wealth of knowledge -- real estate and site selection, operations, training, marketing and advertising -- to our organization. It's great having him on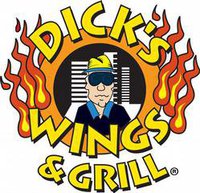 the team."
An announcement notes that Eberle is a DePauw graduate and "a former naval aviator, serving 10 years in the U.S. Navy."
Read more at Marketwire.
Dave Eberle was quoted in a March 2009 Franchise Times article.
Back