Prof. Jonathan Nichols-Pethick Among Panelists for 'Law & Order: Changing Television'
March 19, 2011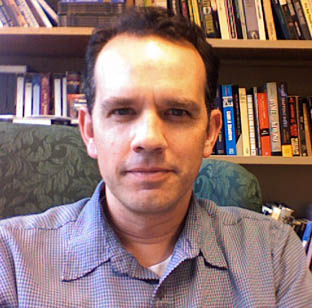 March 19, 2011, Greencastle, Ind. — Jonathan Nichols-Pethick, associate professor of communication and theatre at DePauw and coordinator of the University's film studies program, will be among the participants at "Law & Order: Changing Television". Presented by the Carsey-Wolf Center at the University of California- Santa Barbara, the April 15 program "will feature an eclectic mix of actors, executives, journalists, and academics who can speak to Law & Order's 21-year influence on television as a business, its impact on society's views of the police and justice systems, and its resonance internationally as it has expanded beyond the U.S.," according to an announcement.
Dr. Nichols-Pethick will join in a panel which will include Law & Order actor Alfred Molina, among others. Another of the show's stars,
Benjamin Bratt, and its creator/producer, Dick Wolf, will take part in other sessions.
Learn more by clicking here.
You'll find a previous story on Professor Nichols-Pethick here.
Back