President Obama Appoints Tim Solso '69 to President's Management Advisory Board
March 12, 2011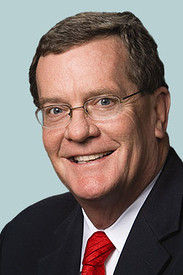 March 12, 2011, Greencastle, Ind. — President Barack Obama has appointed Tim Solso, chairman and CEO of Cummins Inc. and 1969 graduate of DePauw University, to serve as a member of the President's Management Advisory Board. The PMAB was established by Executive Order on April 19, 2010 to provide advice on how to implement best business practices on matters related to Federal Government management and operation, with a particular focus on productivity, the application of technology, and customer service.
The PMAB held its first meeting at the White House on Friday morning. Solso is one of ten members appointed to the panel.
"I am grateful that these impressive individuals have chosen to dedicate their talents to serving the American people at this important time for our country," President Obama stated. "I look forward to working with them in the months and years ahead to deliver a government that's more affordable, effective and efficient."
Read more here.
A psychology major at DePauw, Tim Solso earned an M.B.A. from Harvard University in 1971, the same year he joined Cummins Inc. He has served as the company's chairman and chief executive officer since January 2000. Prior to his current role, he was president and chief operating officer from 1995-2000 and served as vice president – engine business from 1988-1995.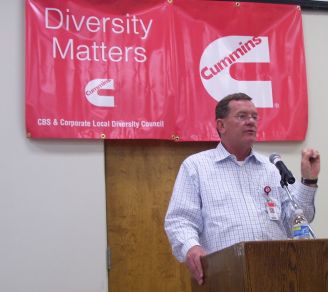 He is the U.S. chairman of the U.S. – Brazil CEO Forum and serves on a number of boards. Solso was awarded the Ellis Island Medal of Honor in 2008, was honored in 2007 with the Anti-Defamation League's "Man of Achievement Award," as well as the 2007 International Executive of the Year award from the Academy of International Business (AIB), the 2007 Six Sigma CEO of the Year Award, and the American Business Award for "Best Chairman," and in early 2009 was awarded the William R. Laws Human Rights Award by the Human Rights Commission of Columbus, Indiana, where Cummins is headquartered. In 2010 Barron's listed Solso as one of America's "30 Most Respected CEOs" and he was one of five finalists for MarketWatch's "CEO of the Decade."
Tim Solso will return to DePauw in May to deliver the primary address at his alma mater's 172nd annual commencement. Details can be found in this recent article.
Back