Mike Posner Coming for April 2 Concert
March 17, 2011
March 17, 2011, Greencastle, Ind. — Mike Posner, a pop and hip-hop singer/songwriter, who performed at Bonnaroo and the 2010 Warped Tour, will come to DePauw University for a concert on Saturday, April 2. Presented by Union Board, the concert will begin at 7 p.m. in Kresge Auditorium, Green Center for the Performing Arts (doors will open at 6:30 and close at 7:30).
Tickets are $10 for DePauw students and $20 for all others will be available beginning today in the Union Building (for times and locations, click here). They will also be sold at the door from 6 p.m. until 7:30 the evening of the show. For information, call (765) 658-4270.
A native of Detroit, Posner is known for his two Top 100 Billboard singles, "Cooler Than Me" and "Please Don't Go." His latest release, "Bow Chicka Wow Wow ," features Lil Wayne. Posner's music career was launched when, while a student a Duke University, he self-released two mix-tapes which led to a record deal with J Records. He returned to school to finish his degree before launching his debut album 31 Minutes to Takeoff in August of 2010.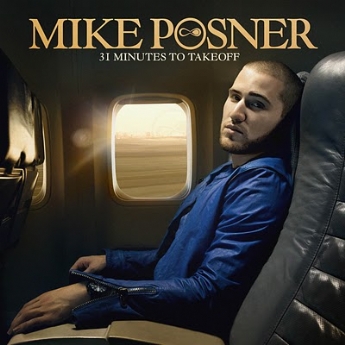 Posner has also collaborated with Bruno Mars, Wale, Big Sean, Bun B, We The Kings, Saigon, One Be Lo, Eric Holljes, and 3OH!3. He's appeared on TV's Tonight Show, Last Call with Carson Daly, Live with Regis and Kelly and Late Night with Jimmy Fallon.
DePauw has a history of hosting concerts by influential popular musicians. Recent visitors have included Third Eye Blind, Jack's Mannequin, the Black Eyed Peas, Lupe Fiasco, Ben Folds, The Roots, Howie Day, Ben Kweller and Rufus Wainwright. Past guests such as Smokey Robinson and the Miracles, Dave Matthews, Harry Chapin, the Isley Brothers (with Jimi Hendrix), Psychedelic Furs, Pure Prairie League, Billy Joel, The Byrds, America, the Four Tops, the Carpenters, Maynard Ferguson, Ramsey Lewis and the Temptations have also performed on campus. Additionally, singer/songwriter/producer Todd Rundgren presented an Ubben Lecture at DePauw in April 2009.
Back