Indianapolis Star Previews Device-Free Day and Carr/Wales Ubben Debate
March 15, 2011
Also: Wikipedia Founder & Author of The Shallows to Debate What Technology is Doing to Our Lives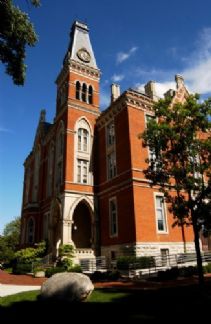 March 15, 2011, Greencastle, Ind. — "Campus life at DePauw University in Greencastle might be noisier than usual March 30 when students are encouraged to spend the day without the Internet, mobile phones and other means of nondirect communication," reports today's Indianapolis Star. "It'll be interesting to see how much students tune into the idea of tuning out," Ken Owen, executive director of media relations for DePauw, tells the newspaper, which provides a look ahead to the March 30 technology debate between Wikipedia founder Jimmy Wales and Nicholas Carr, author of The Shallows: What the Internet is Doing to Our Brains.
Cathy Kightlinger's column adds, "Seniors Christine Walker, the student body president, and David Dietz, executive vice president of student government, came up with the idea" for the device-free day. The Ubben Lecture that caps the day "will be the first of its kind, as Wales and Carr have never appeared together, said Owen, who organized the gathering," Kightlinger writes. "The March 30 event will mark the second Ubben Debate. The first, in September 2009, brought Howard Dean and Karl Rove to campus."
"The beneficial aspect of the debate and the event is basically for all of us to step back from our lives and use these devices better, so they are not balls and chains," states Owen, a 1982 graduate of DePauw.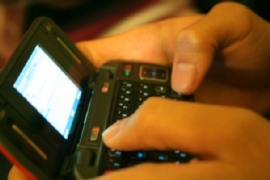 Access the full text at IndyStar.com.
Learn more about the Nicholas Carr-Jimmy Wales event in this previous story.
Tonight at 7:30 p.m. in Meharry Hall of historic East College, the Timothy and Sharon Ubben Lecture Series will present Lee Hamilton. The veteran statesman and 1952 DePauw graduate -- who served 34 years in the U.S. House of Representatives and co-chaired the 9/11 Commission and Iraq Study Group -- will discuss "The U.S. Role in the World After Afghanistan and Iraq." The program is presented free of admission charge. For further details, click here.
Source: Indianapolis Star
Back