Three Distinguished Individuals to Receive Honorary Degrees at May's Commencement
April 4, 2011
Also: Tim Solso '69 to Deliver Principal Address; Pre-Order Commencement DVD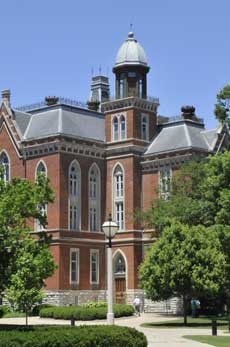 April 4, 2011, Greencastle, Ind. — Three distinguished individuals will receive honorary doctoral degrees at the University's 172nd annual commencement in May. A Doctor of Music degree will be presented to Cassel Grubb, professor emeritus of music at DePauw and former director of the DePauw University School of Music; Ian Morris, Jean and Rebecca Willard Professor of Classics and professor of history at Stanford University, will receive a Doctor of Letters degree; and Theodore M. "Tim" Solso, chairman and chief executive officer of Cummins Inc. and 1969 graduate of DePauw, will be awarded a Doctor of Business Administration degree.
As announced in January, Solso will provide the principal address to graduates at the ceremony, which will take place on Sunday, May 22, at 1 p.m. (EDT) in Holton Memorial Quadrangle.
Cassel Grubb was a professor of cello at DePauw from 1949 until his retirement forty years later. He was appointed director of the School of Music in 1978 and held that post until his retirement in 1989. The recipient of bachelor's and master's degrees from the Eastman School of Music,
Grubb also served as a member of the cello faculty and director of the National Music Camp at Interlochen, Michigan. Prior to joining the DePauw faculty, Grubb was a member of the Eastman Rochester Symphony Orchestra and professor of cello at Del Mar College.
In 1988, Professor Grubb was the inaugural recipient of the Mr. and Mrs. Fred C. Tucker Jr. Distinguished Career Award, which is presented to an outstanding senior member of the DePauw faculty. In 1999, the Grubb University Professorship was established by the Board of Trustees in accordance with a generous gift from Gary P. Drew '61 and Sandra Aldrich Drew '62.
"What has remained the same throughout the years in the School of Music is the emphasis on performance," Professor Grubb said in September 2009, as the School of Music began the celebration of its 125th season. "Regardless of a student's major, performance is the center of his or her studies. They not only study an instrument but also participate in ensembles."
The current research of Ian Morris uses ancient Mediterranean history to try to help answer the big questions in history. His latest book, Why the West Rules—For Now: The Patterns of History, and What They Reveal about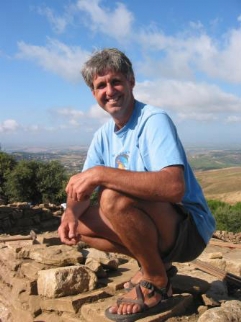 the Future, compares eastern and western history since the end of the Ice Age and asks where the long-term trends will take us in the 21st century. He is now working on a new book called War! What is it Good For? and next plans work on a book tentatively titled The Ancient World: A New History, examining the period 10,000 B.C.E.–600 C.E. across the entire globe.
Dr. Morris has published ten previous books, including The Dynamics of Ancient Empires: State Power from Assyria to Byzantium and The Greeks: History, Culture, and Society.
In 2008 he concluded a multi-year project directing the excavation of Monte Polizzo, a sixth-century B.C. indigenous Sicilian town, examining cultural interaction, state formation, and economic growth.
Tim Solso joined Cummins in 1971 after earning an M.B.A. from Harvard University in 1971. He has served as the company's chairman and chief executive officer since January 2000. Prior to his current role, he was president and chief operating officer from 1995-2000 and served as vice president – engine business from 1988-1995. He also serves as chairman of Cummins Foundation, one of the oldest corporate foundations in the country and is a past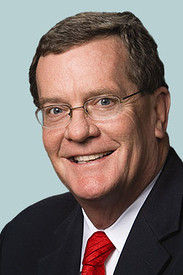 member of DePauw's Board of Trustees.
President Barack Obama recently called upon Solso to serve as a member of the President's Management Advisory Board. He is also the U.S. chairman of the U.S. – Brazil CEO Forum and serves on a number of boards.
Learn more about Tim Solso here.
For a tenth consecutive year, DePauw will produce a limited edition commemorative DVD, which is available for pre-order. The disc, which is professionally replicated, will include footage of each graduate receiving their DePauw diploma as well as a range of bonus materials. Orders are now being accepted at $19.95 for the first disc; additional DVDs sent to the same address will be $8 each (7% sales tax will be added to Indiana orders). An online order form is available here; you can learn more about the disc in this article.
For more information on DePauw's 172nd commencement, click here.
Back