Prof. Cassel Grubb Named Director of DePauw School of Music
May 11, 1978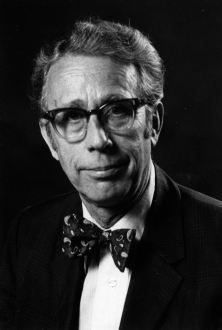 May 11, 1978, Greencastle, Ind. — Cassel Grubb, a member of the DePauw University School of Music faculty since 1949, was today announced as the School of Music's director-designate. A professor of violincello and theory, Grubb succeeds Donald White, who is returning to his full-time teaching duties in the School of Music.
A native of Palmyra, Pennsylvania, Grubb received the bachelor of music degree from the Eastman School of Music in 1946, where he studied on a George Eastman honorary scholarship. He also holds the master's degree in music from Eastman.
For many summers, Professor Grubb has served in a variety of capacities at the National Music Camp in Interlochen, Michigan. He has been director of the camp's string ensemble program 15 years and for 10 years co-directed its adult chamber music conference.
As a performing musician Grubb has played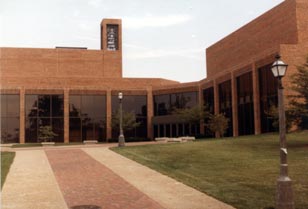 29 years with DePauw's highly respected Aeolian Trio, which has performed throughout the Midwest and Eastern United States.
The DePauw School of Music is among the nation's oldest and is now housed in the new $8.2 million Performing Arts Center, which has three performing halls and a three-level teaching/studio facility. Approximately 138 students are presently enrolled in the School of Music, which has a faculty of 14 full-time professors and 18 part-time teachers.
Back