Robert Sharpe '75 Nominated to Serve on Swedish Match Board
March 22, 2011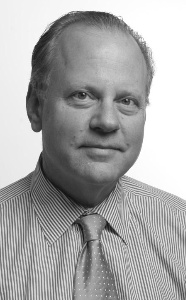 March 22, 2011, Greencastle, Ind. — "At the upcoming annual general meeting on May 2, 2011, the nominating committee of Swedish Match AB (STO: SWMA) will propose the election of Robert F. Sharpe Jr. to the Swedish Match board of directors," notes Business Wire. Sharpe, senior advisor to the chief executive at ConAgra Foods, Inc., is a 1975 graduate of DePauw University.
The announcement notes that Sharpe previously served as president, commercial foods, and executive vice president and chief administrative officer at ConAgra, and was a partner at Brunswick Group, and senior vice president, general counsel, and secretary at PepsiCo, Inc. His career has also included posts at RJR Nabisco and Tyco International.
Read more by clicking here or in this recent article.
Back