Mark McCoy Appointed Dean of DePauw School of Music
March 22, 2011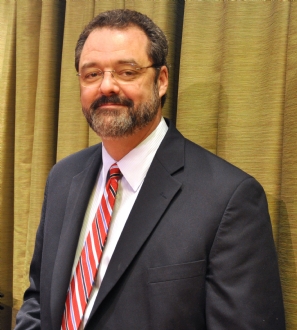 March 22, 2011, Greencastle, Ind. — Mark McCoy, a noted educator, composer and conductor, has been appointed dean of the DePauw University School of Music, effective August 1. Dr. McCoy is currently chair of music at Shepherd University in West Virginia. Today's announcement culminates a nearly year-long international search for the next leader of DePauw's School of Music, founded in 1884, one of the nation's oldest private institutions for post-secondary music instruction and the longest-running in Indiana.
"We are extremely happy with the outcome of this search," says DePauw President Brian W. Casey. "The DePauw School of Music has always been central to the University's history of creative expression, and I know that Mark McCoy will build upon the School of Music's proud traditions in leading it to new levels of achievement."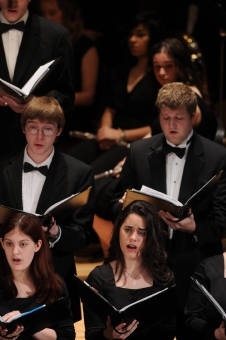 "I am very excited about this opportunity, and the strengths and remarkable potential of DePauw's School of Music," states Dr. McCoy. "I am very much looking forward to working with the faculty and students."
McCoy joined the faculty of Shepherd University, a liberal arts college in the easternmost tip of West Virginia, in 1995, and was appointed chair of the music program a year later. In his sixteen years at Shepherd, the number of music majors and faculty members has more than tripled, multimillion dollar renovations and additions have revitalized the music facilities, and a community based "Friends" group has raised hundreds of thousands of dollars and vast community support for department initiatives. In addition to his duties as chair, McCoy is the director of instrumental studies at Shepherd, touring nationally and internationally with his instrumental groups.
Prior to Shepherd, McCoy taught theory and jazz at Texas Tech University. Earlier in his career he taught elementary, middle and high school bands and orchestras in West Virginia and Maryland.
Active as a conductor and guest conductor, McCoy leads the Shepherd Wind Ensemble and Orchestra as well as the Two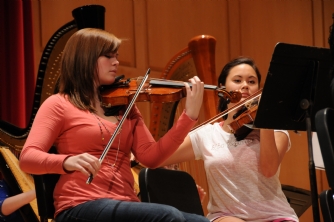 Rivers Chamber Orchestra, one of three professional orchestras in West Virginia. He has presented concerts at the invitations of heads of state in Ireland, Italy, Switzerland, France, England, Spain, Germany, Austria and the Czech Republic and has led performances at the 2003 Montreux Jazz Festival and the 2005 season at Carnegie Hall.
The professor has composed operettas, musicals, an opera, many works for winds and several soundscores. They include a soundscore for The Secret Garden, a musical, Ann of Green Gables, and a symphonic work, A Symphony for Salem, 1692. McCoy also authored a novel, Curtain Music, examining the relationship of Brahms and the Schumanns.
Mark McCoy holds a B.A. degree in music education from Shepherd, an M.M. degree in music education with an emphasis in wind conducting from the Peabody Conservatory and a Ph.D. in Fine Arts with a concentration in music composition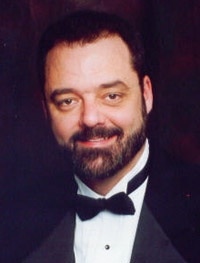 from Texas Tech University.
The search committee, which was chaired by President Casey, also included: Jason Asbury '95, music director at Prospect Presbyterian Church in Maplewood, New Jersey; Katie Blakey '11, a current music major; Nicole Brockmann, asisstant professor of music; Wayne Glausser, professor of English; Andrew Hayes, associate professor of communication and theatre; Craig Paré, professor of music; Zak Phillips '11, a current philosophy and music performance major; Caroline Smith, Cassell Grubb University Professor of Music; and Scott Spiegelberg, associate professor of music.
The DePauw University School of Music has an established tradition of educating leaders in virtually every facet of music, including performers, educators, composers and administrators. Learn more here.
Back