BW Bever '65 Authors Adventures in Pandora's Box
December 15, 2010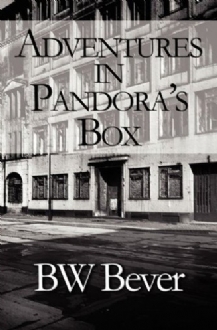 December 15, 2010, Greencastle, Ind. — Bernard "BW" Bever, a 1965 graduate of DePauw University, has authored Adventures in Pandora's Box. The work of fiction "follows the life of Pandora Robles, an artist and addict, and her daughter and neighbors living in a small part of an unnamed town, called the District."
According to a synopsis of the book, "Pandora was addicted as a child by experimenters at a local hospital, and much of the conflict in the story is between experimenters and Pandora, and her neighbors in the District. Other conflicts are provided through Pandora's daughter, who is accused of murder, Samira Sedaghaty, a young woman trying to find a life apart from her wealthy and brutal father, Coach Thomas, a shadowy figure, Mandy, in an undiscovered relationship with her neighborhood, and others, including the Pickett family, trying to dispose of Pandora before she can expose its crimes. Who is Pandora really? Who is Mandy? What goes on in the life of greed, corruption, and revenge that is the town's. Why do the Picketts want to destroy the District?"
Order the book at Amazon.com.
Back