The Places You'll Go
March 31, 2011
Spring semester is a time of transition for all college seniors, but one group of DePauw alumni-to-be is facing a bigger change in scenery than most. As applicants to the Fulbright U.S. Student Program, they are waiting to find out whether their next year will be spent abroad.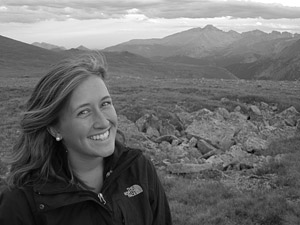 Chelsey E. Jonason '11 was the first to receive word of her Fulbright grant, weeks ahead of schedule. This summer, she will begin a nine-month Fulbright English Language Assistantship (ELA) in Slovakia, where she will help other teachers as a conversational English assistant.
"I haven't studied English for quite a few years, so I'm hoping I can spend the summer preparing myself to teach," Jonason says, "but making conversation is something I know I can do."
Two major Fulbright grants help send American students to more than 150 countries: one that covers graduate study and research overseas, and another designated for English language teaching at elementary, secondary and post-secondary schools. Students from all academic majors may apply for these grants as long as they are able to show how that their academic, extracurricular and career interests are connected to the work they will do in their proposed host country.
Students apply to the U.S. Student Fulbright Program, specifying a country in which they would like to do research or teach English. Jonason says she applied to Slovakia because, having spent a semester abroad in Switzerland, she wanted to return to Europe, and the country's political history fit her academic interests.
"Slovakia is a relatively new country trying to form an identity," Jonason says. "It became its own state after the breakup of Czechoslovakia in the 1990s. It was a peaceful separation called the 'Velvet Divorce.' I'm a conflict studies major, so it's an interesting place as a post-transformation country."
"And Slovakia has really great outdoors resources," she adds. "I've heard from other Fulbright recipients how beautiful it is, and that people always want to take you to the mountains."
Jonason first learned about the Fulbright program from Nishita Trisal, a 2007 DePauw graduate who taught in Indonesia through the program. Encouraged by what Trisal had to say about her experience, Jonason dove into the long, introspective process of drafting and redrafting a Fulbright application.
"I didn't want to turn 30 and look back and feel like I'd missed some big opportunities," she says.
"Chelsey and our other finalists are good examples of the fact that you can actually win a Fulbright," says Professor of Economics and Management Humberto Barreto. "Sure, there are thousands of talented applicants, but there are more than 1,500 grants awarded every year."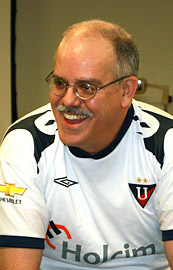 Barreto (right) is in his second year as Fulbright U.S. Student Program adviser at DePauw. He has firsthand experience with the award, having received a Fulbright Scholar grant – the counterpart for college professors – to teach in the Dominican Republic. During the past five years, 27 DePauw students and faculty members have won a Fulbright or Fulbright-affiliated award.
Barreto says that although completing a Fulbright application is hard work, DePauw students such as Jonason receive support from faculty mentors who know how to improve the chances of receiving a grant. And, because the application process is similar to so many other postgraduate opportunities, the experience pays off.
"The application process is involved, but the hard work students put in can be easily ported to other competitive scholarships, graduate school applications and even job searches," Barreto says. "I really think the process alone is worth it."
Jonason agrees. "Just the process of applying was really beneficial," she says. "I have this beautiful personal statement at my fingertips that I modified for a Teach For America application, and that I can use again when I apply to law school."
The final deadline for students to tell Fulbright Program advisers that they intend to apply is Sept. 4, 2011. All application materials must be submitted online by Friday, Sept. 30, 2011.
For more information, visit www.depauw.edu/fellowships/fulbright, or contact Professor Barreto or Professor McInnes directly.
Back