Prof. Jeff McCall '76 Analyzes Katie Couric's Tenure at CBS for Christian Science Monitor
April 4, 2011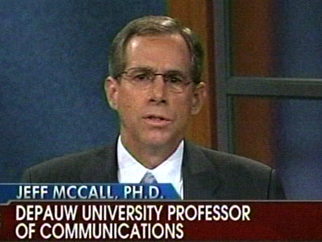 April 4, 2011, Greencastle, Ind. — "The news that Katie Couric may leave her anchor post at CBS Evening News when her contract expires in June -- only five years after becoming the first woman to solo helm a network TV evening newscast -- is generating heated speculation over where she would head and who would replace her," notes the Christian Science Monitor. A story by Daniel B. Wood and Gloria Goodale gets perspective from several observers, including Jeffrey M. McCall, professor of communication at DePauw University.
"People wonder why Couric could have been so successful in the morning at the Today Show but couldn't generate ratings in the evening," Dr. McCall tells the publication. "The main reason is that different audiences are involved. Her chattiness in the morning worked fine with that audience, but evening news viewers want a solid news agenda from somebody who is credible and perceived as a solid
journalist. It was hard for Couric to make that transition after years of morning features and dressing up in Halloween costumes, and so forth."
The Monitor adds, "McCall says a lesson for the journalistic community to learn here is that you can't make network news shows personality-driven. 'That can work well on cable television prime time, as evidenced by shows like The O'Reilly Factor,' he says, 'but network flagship newscasts need seasoned reporters and a seriousness that Couric couldn't deliver.'"
You'll find the complete article at the newspaper's website.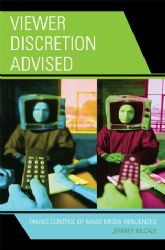 Jeff McCall is a 1976 graduate of DePauw and is frequently called upon by major media outlets to discuss media matters. He recently spoke with Indianapolis Business Journal about federal funding of public broadcasting and discussed the Academy Awards telecast with the Los Angeles Times. Dr. McCall authored the book, Viewer Discretion Advised: Taking Control of Mass Media Influences.
Source: Christian Science Monitor
Back