DePauw Duo Takes Top Prize at Local 'Dancing with the Stars' Fundraiser
April 11, 2011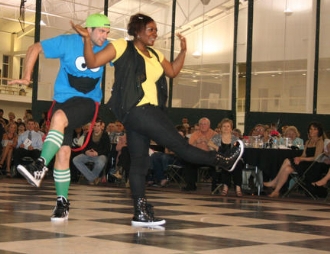 April 11, 2011, Greencastle, Ind. — The team of Charlene Shrewsbury, a police officer with DePauw Public Safety, and David Terry, a junior at the University, "electrified the DePauw Indoor Tennis and Track Center" at Saturday night's Dancing with the Putnam County Stars. The pair claimed the top prize at the event, which raised funds for the Putnam County Youth Development Commission (PCYDC). Jared Jernegan writes in today's Banner-Graphic that "their energetic, perfectly synchronized routine really set them apart."
"Two or three weeks into it we started to feel comfortable with each other," Shrewsbury says of Terry. "With him being a student and me being an officer, we kind of had to cross that bridge, and we did."
Terry, who has participated in three of the events, adds, "It's a great experience. It's for such a good cause and it's a lot of fun."
Brad Hayes, principal of Fillmore Elementary School and the recipient of a master's degree in elementary education from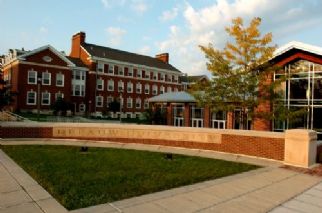 DePauw University in 1987, also participated in Saturday's fundraiser.
"I was overwhelmed by the outpouring of so many people in our community -- how they embrace this event each year and how the attendance keeps growing," Linda Merkel, executive director of PCYDC, tells the newspaper. "People truly love something where people step outside their box and sacrifice their time, energy and commitment to do something they've never done before, and also for a great cause by helping us raise money for the youth of our community."
Access the article at the newspaper's website.
Back