Barbara Kingsolver '77 on Shortlist for International IMPAC Dublin Literary Award
April 12, 2011
Also: Barbara Kingsolver '77 Honored for Lifetime Environmental Achievement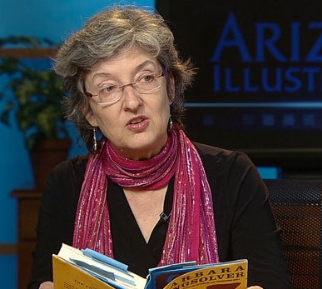 April 12, 2011, Greencastle, Ind. — "Barbara Kingsolver's Orange Prize-winning The Lacuna has been shortlisted for the €100,000 International IMPAC Dublin Literary Award," reports The Bookseller. The novel by Kingsolver, a 1977 graduate of DePauw University, is on a "10-strong list (of titles) announced this morning."
Katie Allen writes, "The novels were picked from a total of 162 nominated by 166 public library systems in 126 cities worldwide. The winner will be announced on 15th June 2011."
The award, the largest and most international of its kind, is presented annually for a novel written in English or translated into English. It is a joint initiative of the city council of Dublin, Ireland, and the productivity improvement company, IMPAC, and is administered by Dublin's public libraries.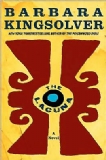 Read more here.
Kingsolver's other works include The Poisonwood Bible; The Bean Trees; Animal, Vegetable, Miracle: A Year of Food Life; and Animal Dreams. The Lacuna, published in November 2009, received the UK's Orange Prize and the Library of Virginia's 13th Annual Library of Virginia Literary Award for fiction. The San Francisco Chronicle noted, "Set in milestone-studded history, the book is a supremely ambitious work: a dense picaresque, glitteringly alive."
Translated into nineteen languages, her work has won a devoted worldwide readership and many other awards, including the National Humanities Medal.
Saturday, Kingsolver received the LEAF Award for Lifetime Environmental Achievement in the Fine Arts from Duke University's Nicholas School of the Environment. Learn more in this article.
In 1994, Barbara Kingsolver delivered the commencement address at DePauw, and was also awarded an honorary doctoral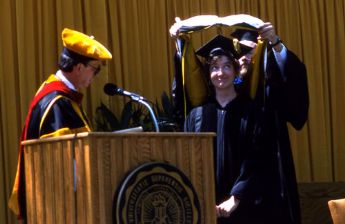 degree during the ceremony (seen in photo at left). "The best thing about DePauw is that it required me to take courses in poetry and mathematics and biology and history," Kingsolver told the audience. "I was not allowed to be narrow in my interests, and I was rewarded for trying really hard to see the fibers of logic and consequence that connect poetry and biology and history. I believe that's the most precious and useful kind of education that a person can ever have."
A summary of Kingsolver's speech -- including an MP3 of the complete address, which was titled "As Little Advice as Possible" -- can be found here.
Back