AmeriCorps VISTA Volunteer Chase Hill '09 Positively Impacts Community in Washington State
April 14, 2011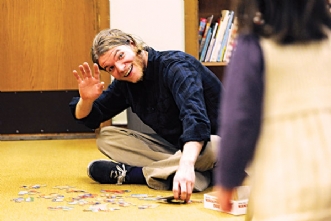 April 14, 2011, Greencastle, Ind. — "Ask Chase Hill how a 23-year-old man from western Kentucky wound up in Sequim, and he just grins and kind of shrugs," begins a story in Washington state's Sequim Gazette. "Hill attended DePauw University in Greencastle, Indiana, where he earned a Bachelor of Arts degree in religious studies. He then applied for a position with AmeriCorps' VISTA, a national service program created to fight poverty."
"It was really in the back of my mind to do something with kids," the 2009 DePauw graduate tells the newspaper. "The change of scenery was a bonus."
For the past year Hill has worked with the Sequim Community School's First Teacher and First Step programs. His final day is tomorrow.
Michael Dashiell writes, "First Teacher is, as its name indicates, a program designed to help parents become their children's first teacher by providing educational materials such as development cards and books ... First Step provides support and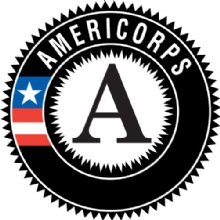 education services to encourage healthy development of families throughout Clallam County."
"He's done well working with people in the community," says Cynthia Martin, president of Parenting Matters, which oversees First Teacher. "He's had to make all those contacts. That's pretty good for some one coming in and not knowing anyone."
Lisa Bridge is the mother of a First Teacher student. "He's great with the kids," she says of Hill. "My daughter, she'll name Chase at home."
You'll find the complete story -- headlined "Chase, we hardly knew you" -- at the Gazette's website.
Another 2009 DePauw graduate, Katie Rappaport, served in the AmeriCorps Volunteers in Service to America program. Learn more in this article.
Back