Steve Langerud Shares Resume Pointers with MSNBC.com
April 20, 2011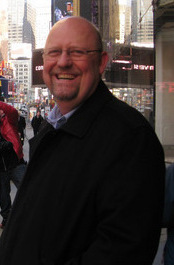 April 20, 2011, Greencastle, Ind. — "Resume mistakes have become smaller and more important with the level of competition out there," Steve Langerud, director of professional opportunities at DePauw University, tells MSNBC.com. The man who has helped more than 15,000 people with workplace issues is quoted in an article that examines "Six resume mistakes to avoid."
DePauw's so-called "career coach" makes the point that "you can't forget the basics when it comes to resume writing," reports Eve Tahmincioglu. "As a refresher, Langerud offered a list of the basic resume blunders he hears about most often from hiring managers at companies."
The complaints include:
Poor spelling
Incorrect address or phone number
Fonts that are too small to read
Crazy formatting
According to Langerud, "While simplistic, the most effective resumes lead a reader through the material like a good book or magazine article. Every time you change the format with spaces, new fonts, etc., you focus the reader on the format change and away from the content. Keep it simple," he advises.
You'll find the complete story at the network's website.
Steve Langerud is regularly quoted in articles on the job market and career development, including an April 3 story in the Pittsburgh Post-Gazette and a recent piece in the Philadelphia Inquirer. He is available to help current students and DePauw alumni plot their career paths. Visit DePauw's Office of Civic, Global and Professional Opportunities here.
Source: MSNBC.com
Back