Muncie Educator Stephanie Nagelkirk Receives 2011 Battey Award
May 6, 2011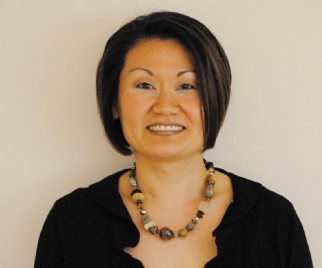 May 6, 2011, Greencastle, Ind. — Stephanie Nagelkirk, instructor of English at the Indiana Academy for Science, Mathematics, and Humanities at Ball State University, is the 2011 recipient of the Battey National Educator of the Year Award. Administered by DePauw University's Honor Scholar Program, the Battey Award recognizes a teacher who inspired a current DePauw Honor Scholar while that student was attending a high school, middle school or elementary school. Nagelkirk was nominated by Emily Meyers, a senior at DePauw.
The 2011 Battey Award was presented last night at DePauw's Janet Prindle Institute for Ethics.
The Battey National Educator Award provides a $7,500 honorarium for Nagelkirk and a $1,500 grant for the Indiana Academy to be applied, with suggestions from the winner, to programs at the school.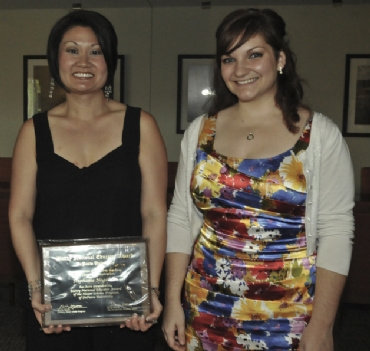 A gift by Charles and Joan (Westmen) Battey created the endowment which funds the award, which was first presented in 2008. Mrs. Battey is a 1954 graduate of DePauw.
Nagelkirk earned an undergraduate degree in criminal justice from Calvin College in Grand Rapids, Michigan, where she worked in the law enforcement field for three years before getting married and moving to the East Coast. While living there, she was invited to teach English at a small private school. After two years of teaching, she returned to school (East Stroudsburg University) and earned an M.Ed. in professional and secondary education in English. She taught for four years in Lansing, Michigan before moving to Indiana and the Indiana Academy for Science, Mathematics, and Humanities, where she has taught for the past six years.
"When I reflect on who I am today, especially my intended career path of being a university professor, I owe a lot of gratitude to Mrs. Nagelkirk," wrote Meyers in her letter recommending her former teacher for the Battey Award. "Mrs. Nagelkirk is presented with the unique challenge of teaching college-level curriculum to 16-year olds who have just moved from home for the first time. Teaching at a two-year immersion program for juniors and seniors where students live on Ball State University's campus, Stephanie has committed herself to be much more than the typical high school teacher. With unstoppable energy at eight in the morning, she taught me to use writing as a way to value my thoughts; that the power of language --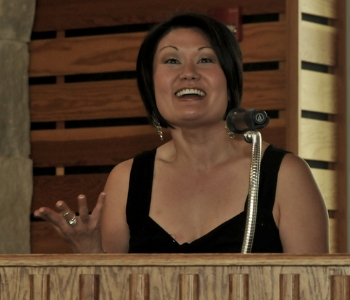 sculpted by my thoughts, my words -- is immense."
Meyers, who has a goal of teaching at the college level, added, "Her special concern for my well-being outside of the classroom continues to touch me when I think about the kind of teacher I want to be. Like her, I hope to recognize the holistic lives, values, and struggles of my students so I can better prepare them for their own battles. Mrs. Nagelkirk's gracious understanding and willingness to encourage me to get help, when she saw I was not seeking it myself, continues to give me strength."
Her letter concluded, "Mrs. Nagelkirk is more than an exceptional teacher; she is redefining what it means to be an educator. From her example, I have seen how rewarding the profession can be. I may very well end up attributing my whole career path to her."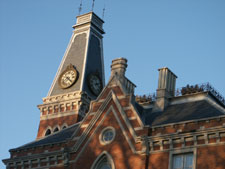 In addition to teaching gifted high school juniors and seniors, Nagelkirk is currently in her last year of coursework for her Ph.D. in literature. She also presents workshops on strategies for implementing the project-based learning method of teaching into the secondary and post secondary classroom.
Gregory Lewis, a social studies teacher at Indiana's Columbus East High School, won the inaugural Battey Award. The 2009 honoree was Andrew Goodwin, a Spanish teacher at Covenant Christian High School in Indianapolis, while last year's award recipient was Bruce R. Myers, a teacher at Willoughby South High School in Ohio.
Back