Lee Hamilton '52 Discusses Post-bin Laden War on Terror with TV Station
May 10, 2011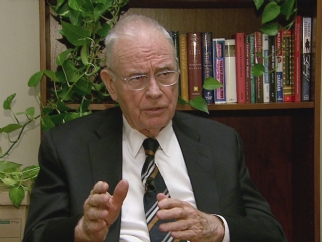 May 10, 2011, Greencastle, Ind. — "You kill the leader, it doesn't kill the movement," says Lee Hamilton of the recent death of Osama bin Laden. Hamilton, who co-chaired the 9/11 Commission and spent 34 years in the U.S. House of Representatives, was interviewed by Indianapolis CBS affiliate WISH a week after U.S. forces killed bin Laden during a raid in Pakistan.
Eric Halvorson reports that Hamilton, a 1952 graduate of DePauw University, "emphasized that the U.S. should be very wary of bin Laden's successor for leadership of al-Qaeda, no matter who it is. 'Anyone who becomes the leader will want to prove the relevance of al-Qaeda quickly, and I think there is a strong likelihood of revenge attacks fairly soon,' Hamilton said. He also said instability in Pakistan -- where bin Laden was found and killed -- is especially worrisome because it is a nuclear-armed country. 'The biggest nightmare for any of us,' Hamilton said, 'is for terrorists to get ahold of a nuclear weapon.' "
Access the complete text as well as video of the report at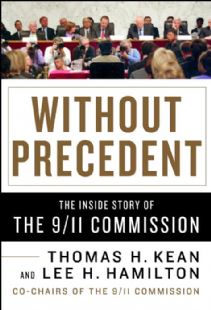 the television station's website.
Now the director of the Center on Congress at Indiana University, Hamilton advises the CIA, FBI, Homeland Security and President Obama, and also served as co-chair of the Iraq Study Group.
On March 15 he returned to DePauw to address "The U.S. Role in the World After Afghanistan and Iraq" in a Timothy and Sharon Ubben Lecture. A summary including video clips can be accessed here.
Also available is this recent story.
Back