Community Service Efforts Again Place DePauw on National 'Honor Roll'
May 12, 2011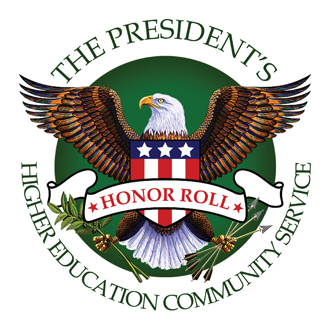 May 12, 2011, Greencastle, Ind. — The Corporation for National and Community Service has named DePauw University to the President's Higher Education Community Service Honor Roll for a fourth consecutive year. The 2010 list, released today, recognizes 641 colleges and universities for exemplary, innovative, and effective community service programs.
The Corporation oversees the Honor Roll in collaboration with the Department of Education, Department of Housing and Urban Development, Campus Compact, and the American Council on Education. Honorees are chosen based on a series of selection factors including scope and innovation of service projects, percentage of student participation in service activities, incentives for service, and the extent to which the school offers academic service-learning courses.
"As members of the class of 2011 cross the stage to pick up their diplomas, more and more will be going into the world with a commitment to public service and the knowledge that they can make a difference in their communities and their own lives through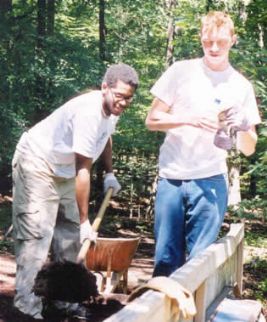 service to others, thanks to the leadership of these institutions," says Patrick A. Corvington, chief executive officer of CNCS. "Congratulations to these schools and their students for their dedication to service and commitment to improving their local communities. We salute all the Honor Roll awardees for embracing their civic mission and providing opportunities for their students to tackle tough national challenges through service."
A total of 851 institutions applied for the 2010 Honor Roll, a nine percent increase over last year, a sign of the growing interest by colleges and universities in highlighting their efforts to engage students in making a difference in the community. DePauw has been listed each year since the program's inception.
On campuses across the country, millions of college students are engaged in innovative projects to meet local needs, often using the skills learned in classrooms. In 2009, 3.2 million college students dedicated more than 307 million hours of service to communities across the country, service valued at more than $6.4 billion. Business and law students offer tax preparation and legal services, and college student volunteers provide meals, create parks, rebuild homes after disasters, conduct job training, run senior service programs, and much more.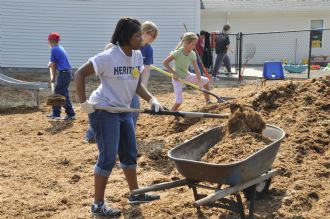 By their senior year, 87% of DePauw University students have participated in community service or volunteer work, according to the 2009 National Survey of Student Engagement. Recent articles on the outreach of DePauw students include a donation of $4,000 by DePauw University's Interfraternity Council (IFC) and Panhellenic Council (NPC) to the Putnam County Community Foundation, and two students being recognized by Big Brothers Big Sisters of South Central Indiana for their volunteer efforts. Putnam County Relay For Life, hosted by DePauw two weekends ago, raised more than $126,000 for the American Cancer Society.
Visit DePauw's Office of Civic, Global and Professional Opportunities here.
Back