Campus' 'Move Out Day' is Part of 'Clean City Week'
May 19, 2011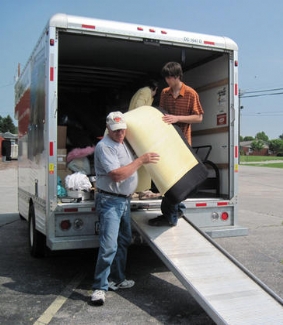 May 19, 2011, Greencastle, Ind. — "DePauw University and several community organizations will partner for Move Out Day," reports Greencastle's Banner-Graphic in a summary of Clean City Week events. "As DePauw students move out of their residences at the end of the semester, they will have the opportunity to donate items in good condition to families in need. Items will be collected and donated to a number of organizations, including Family Support Services, the Senior Center, the Putnam County Humane Society, Goodwill and St. Andrew's Church Non-Food Pantry."
Access the item at the newspaper's website.
Move Out Day 2010 "met a huge need for families who are very much struggling in this economy," said Cari Cox, director of Putnam County Family Support Services. Learn more in this article from last year.
Back