Oprah's Timing "Is Clearly Right," Opines Prof. Jeff McCall '76
May 23, 2011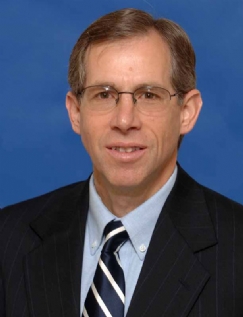 May 23, 2011, Greencastle, Ind. — As the final new episode of The Oprah Winfrey Show airs this week, wrapping up the enormously successful daytime talk show which has aired for 25 years, "the time is clearly right," according to Jeff McCall, professor of communication at DePauw University in an Indianapolis Star op-ed. "It's been a great run, but the Oprah touch is not as magical as it once was, with ratings wobbling."
It's been an "amazing" television success story, according to Dr. McCall. He writes, "Oprah entered the daytime television world at an opportune time, when the lineup included soaps and goofy discussion shows such as Donahue. Oprah grew up in the South and broadcast from the Midwest, which surely helped her understand a wide range of viewers. She understood the ups and downs of real life, having battled her way out of poverty with an industrious, can-do approach. Oprah was sociable, empathetic, and just as important, not perfect. These traits helped her reach viewers across all demographic and socioeconomic boundaries. Viewers liked Oprah because they knew her emotions were real. Oprah's program had a solid balance of serious and fun topics. She took on challenging social issues with sophistication. Local television affiliates often used the Oprah show as a lead-in to late afternoon newscasts, so it was in their interest to promote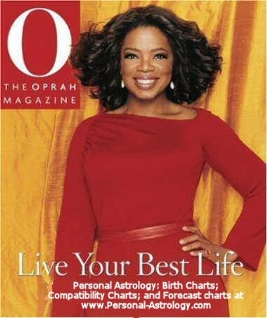 Oprah heavily."
The professor, who authored Viewer Discretion Advised: Taking Control of Mass Media Influences, asserts, "But even the most popular television shows and personalities eventually rust, and Oprah is no exception. Her ratings have slipped by about a third in the last five years, with even Judge Judy providing competition. It is likely some conservative and politically independent viewers cooled on her in 2008 when she became a visible political partisan with her active campaigning for then-candidate Barack Obama."
McCall states, "Oprah's departure leaves a void, and programmers are scrambling to find a replacement personality. Anderson Cooper has a talk show ready to debut this fall, but let's face it, audiences already know him, and his ratings on CNN are dreadful. It will be hard for him to be a somber newsman on CNN and a do a light, talkie show in the daytime. Katie Couric appears headed to a daytime talk show, but it will be fall 2012 before it gets going. Ellen DeGeneres' current show could move into Oprah's time slot, but her zaniness might not work as well with Oprah viewers who are used to serious conversation. Rachael Ray is successful, she's still largely identified with cooking, and she would have to expand her subject range."
His column concludes, "A number of current Oprah affiliates are simply planning to start local newscasts earlier. They know, like Oprah's fans, that Oprah can't be replaced."
You'll find the complete essay at College News.org.
A 1976 graduate of DePauw, Jeffrey M. McCall is frequently called upon by major media outlets to discuss media matters. Last week he was quoted in a story in the UK's Guardian on Oprah Winfrey and the week before discussed Jim Lehrer's decision to step away from PBS' NewsHour with the Christian Science Monitor. On May 7, McCall's op-ed column on the state of TV news was published in the Indianapolis Star.
Source: Indianapolis Star
Back