Joseph Flummerfelt '58 Revisits the First Opera He Conducted at DePauw
May 26, 2011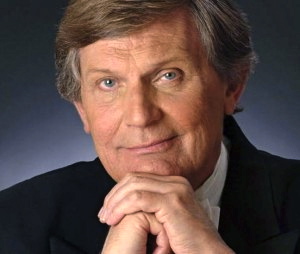 May 26, 2011, Greencastle, Ind. — "Conducting the Spoleto USA production of The Medium will be Joseph Flummerfelt, who has a longstanding and close association with Menotti's music," notes an article in the City Paper of Charleston, South Carolina. "The Medium was the first opera Flummerfelt conducted as undergraduate director of the opera workshop at DePauw University in 1956. For him, Menotti counts as a major 'theatrical genius,' both as a composer and director."
The article by Blake Stevens, assistant professor of music history at the College of Charleston, previews Saturday's opening of The Medium. "This year's Spoleto Festival USA production of Gian Carlo Menotti's The Medium is the first staging of a Menotti opera at the festival since 1993, his final year as festival director," he writes. "2011 marks the centenary of his birth, and with this production, Spoleto audiences may be invited not only to revisit a classic work that appeared in the festival in 1979 but also to re-examine Menotti's place in contemporary opera."
According to Stevens, "Flummerfelt believes that with this new
production, honoring the founder of the festival in the centennial year of his birth, the time may have come to rediscover the 'masterpieces' Menotti produced in the 1940s and '50s."
Access the complete text at the publication's website.
Joseph Flummerfelt, a 1958 graduate of DePauw University, has been called "the greatest choral conductor in the world" by Leonard Bernstein (the two men are seen in the photo at right) and was named 2004 "Conductor of the Year" by Musical America. He returned to his alma mater in the spring of 2005 as a Distinguished Visiting Professor.
Back