Mary Meeker '81 Among Presenters at October's Web 2.0 Summit
June 6, 2011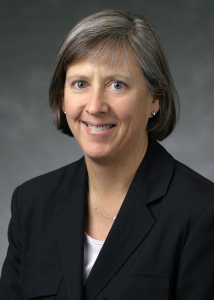 June 6, 2011, Greencastle, Ind. — Mary Meeker, a partner at Kleiner Perkins Caufield & Byers and 1981 graduate of DePauw University, will be among the featured speakers at Web 2.0 2011. The theme of this year's event, which will take place October 17-19 in San Francisco, is "The Data Frame."
The sessions will focus "on the impact of data in today's networked economy," according to the event's website. "We live in a world clothed in data, and as we interact with it, we create more -- data is not only the web's core resource, it is at once both renewable and boundless. Consumers now create and consume extraordinary amounts of data. Hundreds of millions of mobile phones weave infinite tapestries of data, in real time. Each purchase, search, status update, and check-in layers our world with more of it. How our industries respond to this opportunity will define not only success and failure in the networked economy, but also the future texture of our culture. And as we're already seeing, these interactions raise complicated questions of consumer privacy, corporate trust, and our governments' approach to balancing the two."
Read more here. Also available is Meeker's online biography.
A psychology major at DePauw, Mary G. Meeker was a technology analyst and managing director at Morgan Stanley before joining Kleiner Perkins in November 2010. After earning a B.A. from DePauw, where she majored in psychology, Meeker received an M.B.A. in finance from Cornell University. She also holds an honorary Doctor of Letters degree from DePauw.
Her recent presentation on the nation's financial condition, "USA Inc.," "brought fresh thinking and new urgency to the nation's fiscal straits," noted a March 21 Christian Science Monitor editorial.
At the last fall's Web 2.0 conference, Meeker discussed the state of the Internet.
Meeker spoke at the Symposium for DePauw Entrepreneurs on October 6, 2001. A story which includes video and audio clips from that presentation can be accessed here.
Back