Baker Earns Second Capital One Academic All-America® Award
June 9, 2011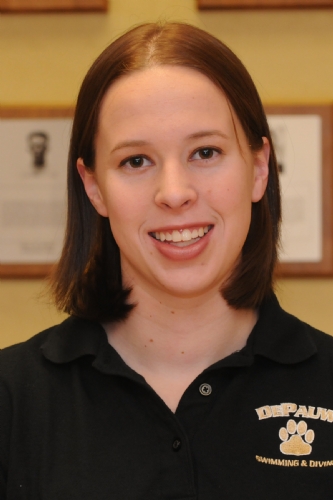 June 9, 2011, Greencastle, Ind. — DePauw junior swimmer Catie Baker has been selected to the 2011 Capital One Academic All-America® College Division Women's At-Large First Team as selected by the College Sports Information Directors of America (CoSIDA).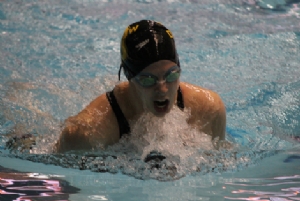 The Cedar Rapids, Iowa, resident is majoring in computer science and mathematics and had a 3.98 cumulative grade point average through her first five semesters. Baker was a second team honoree last year and her selection marks the 44th time a DePauw student-athlete has earned the distinction.
Baker was named the Southern Collegiate Athletic Conference Swimmer of the Year for the second straight season after winning the 200-yard individual medley and the 100 and 200-yard breaststroke at the 2011 SCAC Championships. She also was part of the Tigers' all-conference 400 free relay.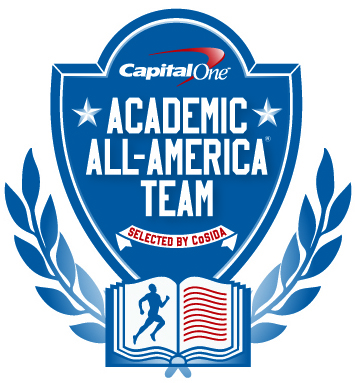 At the 2011 NCAA Division III Championships, Baker earned all-America honors with her eighth-place finish in the 100 breast. In prelims she broke her own school record and set a new SCAC open record in a time of 1:03.39. She earned honorable mention all-America in the 200 breast with a ninth-place finish (2:18.99) setting another school and SCAC open record.
Baker ranks fourth in DePauw history with 1,654.75 career points and set the program's single-season record with 615.75 in 2009-10. She also earned all-America honors in both 2009 and 2010 and holds two individual school records and two more as part of relays.
To be eligible for the Academic All-America® team, a student-athlete must be a varsity starter or key reserve, maintain a cumulative grade point average of 3.30 on a scale of 4.00, have reached sophomore athletic and academic standings at his/her current institution and be nominated by his/her sports information director.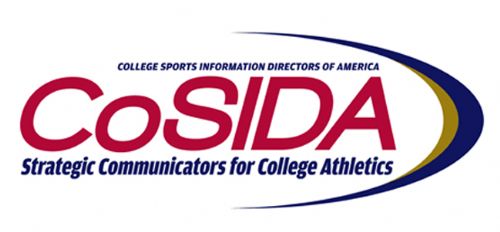 Since the program's inception in 1952, CoSIDA has bestowed Academic All-America honors on more than 14,000 student-athletes in Divisions I, II, III and NAIA, covering all NCAA championship sports.
For more information about the Academic All-America Teams program, please visit the CoSIDA site.
Follow DePauw Athletics on Twitter | Become a Fan of DePauw Athletics on Facebook
DePauw's Academic All-America® Honorees

Year
Sport
Student-Athlete
Team
1958
Football
Ike Tallman
3
1970
Football
Jim Caesar
1
1970
Men's Basketball
Richard Tharp
���
1971
Football
Jim Caesar
1
1972
Men's Basketball
Charles Bowers
2
1972
Men's Basketball
Gary Pittenger
2
1973
Football
Neil Oslos
1
1973
Men's Basketball
Gordon Pittenger
1
1976
Men's Basketball
Rick Huser
3
1980
Football
Jay True
1
1980
Football
Joe Johnson
2
1984
Football
Rich Bonnacorsi
2
1984
Football
Tim Weaver
2
1985
Football
Tony DeNicola
1
1985
Women's At�Large (Swimming)
Jean Chamness
3
1986
Baseball
David Chalmers
HM
1986
Football
Timothy Weaver
2
1986
Women's At�Large (Swimming)
Nancy Gritter
1
1987
Football
Michael Sherman
1
1987
Men's Basketball
David Galle
1
1987
Women's At�Large (Swimming)
Nancy Gritter
1
1988
Women's At�Large (Swimming)
Nancy Gritter
1
1990
Baseball
Pete Land
1
1990
Football
Matt Nelson
2
1990
Football
Tom Beaulieu
1
1990
Women's At�Large (Tennis)
Jennifer Burns
3
1991
Football
Matt Nelson
1
1991
Football
Tom Beaulieu
1
1992
Football
Mike Thomas
2
1994
Football
Mike Callahan
1
1996
Football
Scott Farnham
2
1998
Baseball
Tom Fagan
3
1998
Women's At�Large (Swimming)
Charee Campbell
2
2001
Men's At�Large
Dan Garrison
3
2002
Men's Basketball
Joe Nixon
2
2003
Men's At�Large (Swimming)
Nate Moch
1
2003
Women's At�Large (Swimming)
Katie Reis
2
2006
Men's Soccer
Nick Noel
1
2008
Women's At�Large (Tennis)
Erin Andrade
3
2008
Football
Alex Fitch
2
2009
Football
Alex Fitch
1
2010
Women's at-large (Swimming)
Catie Baker
2
2011
Softball
Rachel MacBeth
1
2011
Women's At-Large (Swimming)
Catie Baker
1
Back