Tim Solso '69 and Cummins Announce Major Expansion, 600 New Jobs
June 10, 2011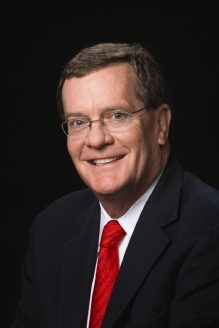 June 10, 2011, Greencastle, Ind. — "Today's announcement is another sign that Cummins' strength around the world benefits our business and communities in Indiana," said chairman and chief executive officer Tim Solso as the company unveiled a plan to add 600 new jobs at its Columbus, Indiana, headquarters with an average salary of $80,000. The employees, needed to support Cummins' rapid international growth, will work from a new, 130,000 square foot building, which will cost $18 million to construct.
"The building likely would be completed in the first half of 2013. Once it opens, Cummins would have nearly 3,000 professional employees in a two-block area of downtown Columbus, three times the number it had in 2008," reports the Indianapolis Star. "The maker of diesel engines and electric generators has experienced significant growth in China, India and Brazil in recent years."
Read more at IndyStar.com or at the website of the Columbus Republic.
A 1969 graduate of DePauw University, Solso was named last year as one of America's "30 Most Respected CEOs" by Barrons and was one of five finalists for MarketWatch's "CEO of the Decade." On May 22 he delivered the principal address to DePauw's Class of 2011 at the University's 172nd annual commencement. A summary of his address, "What Will Be My Contribution?," including links to video and audio clips, can be found here. The entire speech is available on YouTube.
Back