Prof. Bob Thomas Published in Experimental Cell Research
February 4, 1970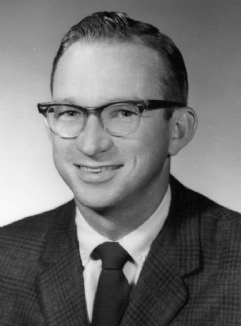 February 4, 1970, Greencastle, Ind. — Robert Thomas, associate professor of mathematics at DePauw University, is the co-author of an article which is published in the international journal, Experimental Cell Research. Dr. Thomas collaborated with G. Barski, a scientist conducting research at the Institut Gustave-Roussy near Paris, and J.W. Butler, an applied mathematician at Argonne National Laboratory near Chicago, on "Computer Analysis of Animal Cell Movement in Vitro."
An abstract of the full article was previously published in the proceedings of the Indiana Academy of Science for 1968.
Professor Thomas, who joined the DePauw faculty in 1958, is a part-time consultant to Argonne on computer usage. He holds the A.B. from Oberlin College and the M.S. from both Indiana University and the University of Illinois.
Experimental Cell Research is published in Uppsala, Sweden.
Back