Prof. Robert Thomas Wins Renewal of Danforth Grant
March 6, 1963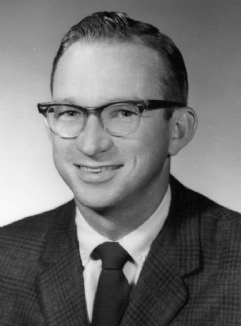 March 6, 1963, Greencastle, Ind. — Robert Thomas of DePauw University's department of mathematics has received reappointment as a Danforth Fellow. The one-year extension for continuing work on his doctorate was announced by Pressley C. McCoy, associate director of the St. Louis-based Danforth Foundation.
Thomas, who is also director of DePauw's new computing center, received his initial fellowship from Danforth in February 1961 and studied at the University of Illinois.
The fellowships carry a stipend of $4,800, plus tuition and fees. They are awarded on the basis of teaching ability and a commitment to the advancement and study of religious values.
The 33-year-old Thomas joined the DePauw faculty in 1958. He holds the A.B. from Oberlin and the M.S. from both Indiana University and the University of Illinois.
Back