New CD by Prof. Carla Edwards is "Highly Recommended" by Reviewer
June 15, 2011
June 15, 2011, Greencastle, Ind. — "As far as concept albums are concerned, this new Raven recording defines the term," begins a Classical Music Sentinel review of Homage, a compact disc by Carla G. Edwards, professor of music at DePauw University. "Each and every piece on this CD was composed in homage to either a musical predecessor, or to a predecessor's style," writes Jean-Yves Duperron. "And as an album concept in itself, this one ties together very well from start to finish, and the choice of pieces for both similarities and variey, could not be improved on."
The reviewer concludes, "Highly recommended for organ music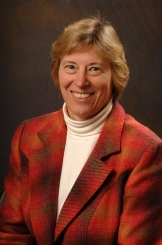 fans who like to sample different instruments from around the world, and also for its variety and perfect balance of old and new music, sorted on the disc in a perfectly logical sequence."
Read more here.
Learn more about Homage, which features Dr. Edwards performing on the 2002 Hellmuth Wolff organ at DePauw, in this previous story.
Edwards, Cassel Grubb University Professor in the DePauw University School of Music and University organist, performed at the American Guild of Organists' regional convention this week in Kentucky.
Back