Perceptions Matter, Prof. Kevin Howley Says in Story on New NPR Project
June 5, 2011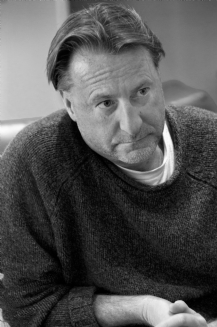 June 5, 2011, Greencastle, Ind. — A new NPR project, "Impact on Government," which is designed "to take a deeper and more comprehensive look at the role of state government," is receiving criticism for receiving funding from the George Soros-supported Open Society Foundations. Soros is "a businessman and philanthropist known for supporting liberal causes," notes a Public Broadcasting Report article.
The president of Chicago's WBEZ, which has opted not to participate in the project, calls the funding issue "a very clear crossing of the line, at least in perception even if it doesn't happen in reality."
Kamala Lane writes, "While the uproar has everything to do with perception, 'this is not to suggest, however, that such perceptions are unimportant,' said Kevin Howley, media studies associate professor at DePauw University in Indiana. 'Soros is but one player in all of this. That he is a 'high profile' liberal is what makes this at all controversial.' However, the incident does call attention to the impact on journalism when money is accepted from foundations and corporate interests, he said. 'Only the most naive or uninformed observer would claim that funding doesn't have a decisive influence on news values, practices and routines.' If people followed the money for news outlets, like the New York Times or CNN, 'we could detect the subtle, but no less profound impact that the money trail has on news form and content,' he added."
Published by Warren Communications News, Public Broadcasting

Report is available by subscription.
Kevin Howley is the editor of the textbook, Understanding Community Media and authored Community Media: People, Places, and Communication Technologies. He recently contributed to Reconstruction: Studies in Contemporary Culture, a peer-reviewed online cultural studies journal.
Source: Public Broadcasting Report
Back