Cummins CEO Tim Solso '69 Announces Retirement Plans
July 13, 2011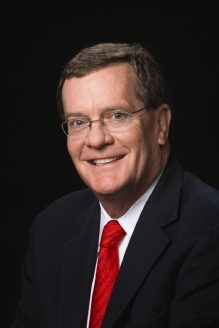 July 13, 2011, Greencastle, Ind. — "Tim Solso, who steered Cummins Inc. through one of its most successful decades, will retire from the engine maker at year-end," reports the Indianapolis Star of the 1969 DePauw University graduate. Jeff Swiatek writes, "Since Solso was named chairman and chief executive officer of Columbus-based Cummins in 2000, sales have doubled to $13.2 billion, its stock price has soared from a low of $4.28 a share in 2002 to a high of $121.49 in May, and international business has surged from 40 percent of sales to over 60 percent."
The lead director of Cummins' board of directors, Alexis Herman, says, "Tim has led the company through many years of record performance and outstanding shareholder returns."
Solso, who is 64, tells the newspaper, "It's time for fresh eyes to take this company to the next level. It's a great time to make the change."
"Solso, who holds a bachelor's degree in psychology from DePauw University in Greencastle, began his 40-year career at Cummins as an assistant in the personnel office," notes the Star. He later moved to the operations side of the business and worked for Cummins abroad, including in England and Brazil. Barron's magazine named him to its list of the 30 most respected company CEOs this year and last. Solso, who lives in Indianapolis, said he's been too busy running Cummins to make retirement plans. But they won't include running another business, he said. He said he'd consider community work involving education, the environment or 'social justice type issues.' "
Read more at IndyStar.com.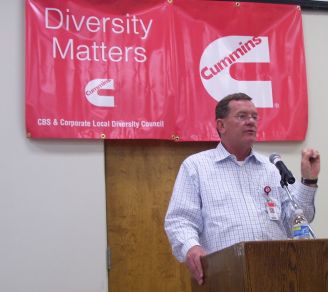 Theodore M. "Tim" Solso is the U.S. chairman of the U.S. – Brazil CEO Forum, a member of the board of Ball Corp., Ashland Inc., the American Transportation Research Institute and is a member of the Business Roundtable. He also serves on the board of the Initiative for Global Development, Earth University and the Earth University Foundation. Along with Bill Gates and other leading U.S. business executives, Solso serves on the American Energy Innovation Council. He is a past member of DePauw's Board of Trustees.
Solso was awarded the Ellis Island Medal of Honor in 2008, was honored in 2007 with the Anti-Defamation League's "Man of Achievement Award," as well as the 2007 International Executive of the Year award from the Academy of International Business (AIB), the 2007 Six Sigma CEO of the Year Award, and the American Business Award for "Best Chairman," and in early 2009 was awarded the William R. Laws Human Rights Award by the Human Rights Commission of Columbus, Indiana, where Cummins is headquartered. He was one of five finalists for MarketWatch's "CEO of the Decade" and will be honored as the 2011 "International Citizen of the Year" by the Indianapolis-based International Center on September 15.
He received DePauw's Old Gold Goblet, given for "eminence in life's work and service to alma mater," in 2007.
That same year, Cummins began a partnership with DePauw which funds partial scholarships for students from India -- where the company has major operations -- to attend DePauw. The engine maker also provides internships at its operations in India for DePauw students.
Solso and his wife, Denise Manning Solso ('69), provided a gift to the University that created an approximately 3800-square foot laboratory building, Manning Environmental Field Station, within the 520-acre DePauw University Nature Park. Read more in this previous story.
On May 22, Tim Solso delivered the principal address to DePauw's Class of 2011 and received an honorary doctoral degree at the University's 172nd annual commencement. A summary of his address, "What Will Be My Contribution?," including links to video and audio clips, can be found here. The entire speech is available on YouTube.
Back