New Pulliam Prof. Mark Tatge Quoted in Christian Science Monitor Story on Rupert Murdoch
July 14, 2011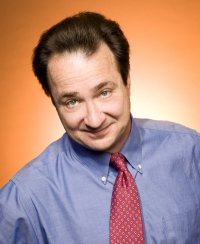 July 14, 2011, Greencastle, Ind. — Rupert Murdoch, chairman and CEO of News Corporation, "may not be a consummate journalist, but he is a consummate businessman," Mark Tatge, Eugene S. Pulliam Distinguished Visiting Professor of Journalism at DePauw University, tells the Christian Science Monitor. The article by Gloria Goodale examines how allegations that Murdoch's operations possibly engaged in illegal hacking of phones and bribing public officials may affect his media empire.
Goodale writes, "Look at what he accomplished, points out Mr. Tatge. 'People told him he couldn't launch a fourth TV network, and he did. People told him he would never be able to buy the Wall Street Journal, and he did,' he says."
You'll find the full text -- "How the BSkyB setback to Rupert Murdoch

will affect his legacy in the U.S." -- at Yahoo! News.
Tatge is a veteran investigative editor and reporter who has served the past four years as the E.W. Scripps Visiting Professional at Ohio University's E.W. Scripps School of Journalism. He also serves as professor of communication and theatre at DePauw. Read more about him in this recent story.
Source: Christian Science Monitor
Back