Charlie Sheen's New Show "A Real Gamble," Prof. Jeff McCall '76 Tells LA Times
July 19, 2011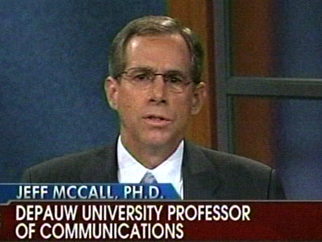 July 19, 2011, Greencastle, Ind. — A Los Angeles Times story today on Charlie Sheen's announced plans for a new show, a TV adaptation of the film Anger Management, includes comments from Jeff McCall, professor of communication at DePauw University. "His personal, professional and business unpredictability make him a real gamble for any channel that would be considering him," Dr. McCall says of Sheen, who was dropped from CBS' Two and a Half Men four months ago. "I can't imagine any of the big four networks taking a chance on him, not just because of the unpredictability, but because of the potential bad PR that could accompany the association."

The venue for Sheen's new comedy, which the actor will have a "significant ownership stake" in, is likely to be a cable network, the professor tells the Times. "Cable channels are not necessarily expected to provide cultural or programming leadership, so there is less to lose if the Sheen program crashed for whatever reason," states McCall. "I can see this show ending up on TBS, FX, USA or some other cable outlet that does original programming, but to smaller, targeted demos."
Scott Collins writes, "The good news for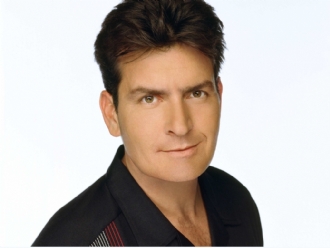 Sheen is that he likely has yet to exhaust the patience of American viewers, who seem to have an unquenchable thirst for celebrities who behave badly. As McCall put it, 'In this day and age, it is hard to see any American celebrity as permanently damaged goods.' "
Access the complete article at the Times' website.
A 1976 graduate of DePauw, Jeffrey M. McCall is frequently called upon by major media outlets to discuss media matters and has been quoted in more than 100 newspapers. He's also the author of the book Viewer Discretion Advised: Taking Control of Mass Media Influences. Also available is a recent newspaper op-ed and a story in the UK's Guardian.
Source: Los Angeles Times
Back