Carol Gurney '82 to Direct Ohio County's Board of Elections
July 19, 2011
July 19, 2011, Greencastle, Ind. — Carol D. Gurney, a 1982 graduate of DePauw University, has been appointed co-director of the Medina County, Ohio Board of Elections, effective August 1. "Gurney, 50, is a resident of Montville Township and has been a part-time worker at the Board of Elections since 2004," reports the Medina Post. "She also is a member of the executive committee for the Medina County Democratic Party and serves as chairwoman of the grievance committee for the Medina County Bar Association."
The text adds, "Gurney graduated cum laude from DePauw University in 1982 with a degree in computational mathematics and earned a master's degree in project management from George Washington University in 1996. Her professional experience includes 10 years as a support specialist and project manager for Telcordia Technologies in Piscataway, N.J. and programmer for Ameritech in Brecksville and Indianapolis.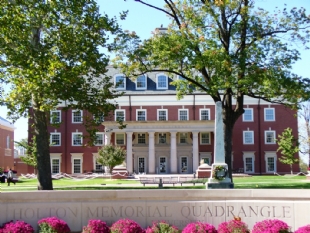 Gurney will work with fellow director and Republican appointee Carol Lawler.
"One of the big things facing the new directors will be redistricting which must take place as a result of the 2010 Census," writes Glenn Wojciak. "The new directors will get their feet wet with a small special election Aug. 2 in which voters in the Wadsworth and Black River school districts are being asked to support school levies That will give them some experience heading into what is shaping up to be a bigger than usual off-year election in November."
Read the complete article at the Post's website.
Back