Incoming Football Player Stands Out in Indiana All-Star Classic
July 21, 2011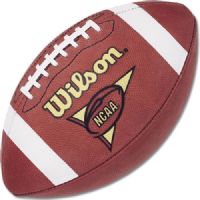 July 21, 2011, Greencastle, Ind. — "Brebeuf Jesuit's JD Robinson played a key role in the South's 13-7 victory over the North in the Grange Insurance All-Star Classic at North Central High School on Friday," writes Mark Ambrogi in the Indianapolis Star. "Robinson, a 6-2, 220-pound tight end, caught a 9-yard touchdown pass from Indian Creek's Trey Reese. For the game, Robinson, who will play at DePauw, had two receptions for 21 yards."
Read more at IndyStar.com.
DePauw University's football team, which has earned two consecutive trips to the NCAA Division III playoffs, begins its 2011 season September 3 at Rose-Hulman. For information on the upcoming campaign as well as historical statistics and scores, visit the team's official online page.
Back