Youth Basketball Camp Will Benefit Local Humane Society
July 22, 2011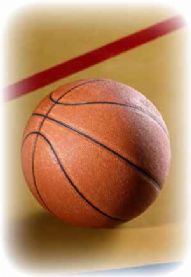 July 22, 2011, Greencastle, Ind. — "Recently, the DePauw women's basketball program became aware of a Banner-Graphic story about the Humane Society of Putnam County and its current difficulties," begins an article in the Greencastle newspaper. "The DPU coaches made a quick decision to be a part of the short-term answer. Head basketball coach Kris Huffman has announced this year all proceeds from Jake & Tanner's Kid's Best Friend Camp will go directly to the Humane Society of Putnam County. Due to the generosity of sponsors, and a volunteer staff, the $65 camp fee collected from each camper who attends the camp will go directly to the shelter and its efforts."
Mary Smith (pictured at right), assistant women's basketball coach and co-founder of the camp, says, "Each of our coaches has either plucked a stray dog off the streets of Greencastle to give it a home, or has been a part of rescues in other ways, so we know the importance of the work done at the shelter.
People can only care for so many pets themselves. When that limit is reached, where does one turn?"
The 15th Kid's Best Friend Camp, for boys and girls entering kindergarten through the 10th grade, takes place next Monday through Wednesday. Register by calling (765) 658-4960 or e-mailing khuffman@depauw.edu.
Learn more about the camp in this previous story.
Back