Chinonye Chukwu '07 Directs Her First Feature Film, AlaskaLand
July 30, 2011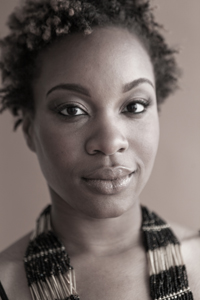 July 30, 2011, Greencastle, Ind. — "AlaskaLand, the first feature film from Nigerian-American writer/director Chinonye Chukwu, was shot in Fairbanks, Alaska, over a period of two weeks this past winter," notes an Alaska Dispatch piece which includes an extensive interview with Chukwu, a 2007 graduate of DePauw University. "Based in Fairbanks, the story follows the lives of an estranged Nigerian-American brother and sister who reunite in Fairbanks after the sister spends two years living in Nigeria with an uncle, following the death of the siblings' parents in an automobile accident."
Chukwu says of the film, which is currently in post-production, "It was inspired by real-life emotions, and things that I've observed, things that I've heard about, but very few events in the film are things that I've experienced ... Part of Chukwuma's conflict is that he's trying to appease some of his black American male friends, trying to live up to the image of being a black-American male. And even for myself as a child, and even into high school, it wasn't cool for my mother to show up at school wearing traditional Nigerian attire
and bringing me Jollof rice, you know? I just wanted burger and fries."
Read more here.
Chukwu was a recipient of a 2009 Princess Grace Award. Presented by the Royal Family of Monaco, the Princess Grace Foundation-USA honors six student filmmakers in the nation. You'll find details in this previous article.
Back