Steve Langerud Contributes Resume Advice to Nationally Syndicated Article
August 1, 2011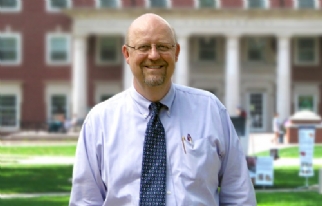 August 1, 2011, Greencastle, Ind. — "Job applicants should tailor their resumes to reflect skills and achievements, not a laundry list of former employers and job titles," writes Sarah Frink of Tribune Media Services in a nationally syndicated article which quotes DePauw University's "career coach." Steve Langerud, director of professional opportunities at DePauw, says, "Presenting job titles and years of experience provides just enough information to allow an employer's imagination to run wild, and not in the favor of the job seeker."
The story examines how many people who are overqualified for positions still need to work hard to stand out among a crowded field of applicants. It's available at the website of the Chicago Tribune.
Steve Langerud has helped more than 15,000
people with workplace issues and is regularly quoted in articles on the job market and career development, including another nationally syndicated column last week as well as a recent MSNBC.com piece.
Langerud is available to help DePauw students and alumni with career planning. Visit DePauw's Office of Civic, Global and Professional Opportunities here.

Source: Tribune Media Services
Back