R.M. Lutz '48 Appointed District Manager for General Electric
September 1, 1953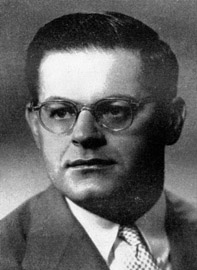 September 1, 1953, Greencastle, Ind. — Robert M. "R.M." Lutz, a 1948 graduate of DePauw University, has been named district manager of the Philadelphia district for the General Electric radio and television department. He assumed his new position today.
Lutz entered Harvard University in 1940, however his education was interrupted by the outbreak of World War II. During the next four years he served in the Medical Administrative Corps in the European theater of operations. Discharged in 1946 as a first lieutenant, Lutz resumed his education at DePauw, receiving his A.B. in economics in 1948.
Shortly after graduation he enrolled in GE's business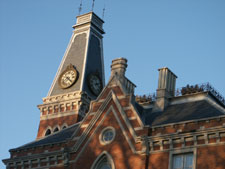 training course and subsequently was assigned to the cost section of the radio and television department in Syracuse as an assistant supervisor.
In April 1951 he was made supervisor of cooperative advertising for the radio and television department. Since October 1952 he has been associated with the sales staff of that department as a sales assistant.
Back