Prof. Laurel Turk Co-Authors Revised Series of Spanish Textbooks
December 28, 1955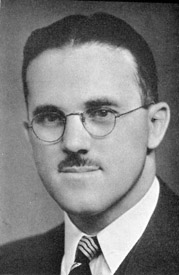 December 28, 1955, Greencastle, Ind. — Laurel H. Turk, professor of romance languages at DePauw University, is co-author of a two volume textbook series for high school Spanish students. Entitled El Espanol al Dia, the books have been published by Boston-based D.C. Heath and Company.
Each volume features 32 pages of color illustrations, some of which are reproductions of slides taken by Dr. Turk during Latin American trips.
This is a revised edition of the text series and a collaboration with co-author Edith Marion Allen.
Back